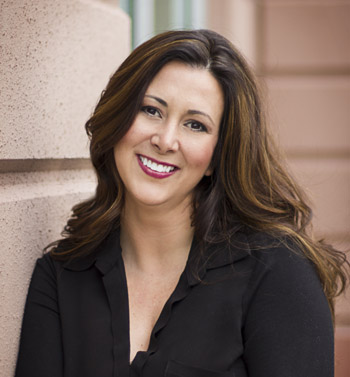 Dr. Jeanice Jones grew up in Southern California with the plan of becoming a nutritionist and opening a facility to target health-related diseases. After she graduated from Pacific Union College with a Bachelor's of Science degree in Foods and Nutrition, she underwent major dental surgery and discovered how dentistry can transform one's life. She was blessed to have an amazing oral surgeon, orthodontist and wonderful dentist to help relieve her fear of dentistry. The impact of that experience changed her life forever. She then attended and graduated from Loma Linda School of Dentistry in 2006.
She, like many who visit, fell in love with Colorado immediately. She moved to Denver soon after and recruited her extended family to join her. She is blessed with a wonderful husband, Jeff Mautz, and two beautiful daughters.
Dr. Jones enjoys cosmetic and general dentistry. She believes that all her patients should receive the best comprehensive care in a relationship-based dental practice. She strives to put her patients at ease and relies on the quality of her care of each patient. It is her goal to transform lives as hers was through dentristry.